Hey, what answers do you need?
Our Automation platform is under constant development, and is currently listed under Technology Preview.
Open Session Splitter and sign in with your username and password.
Click on 'Automation' in the left blue section. And then click on 'Script Editor'.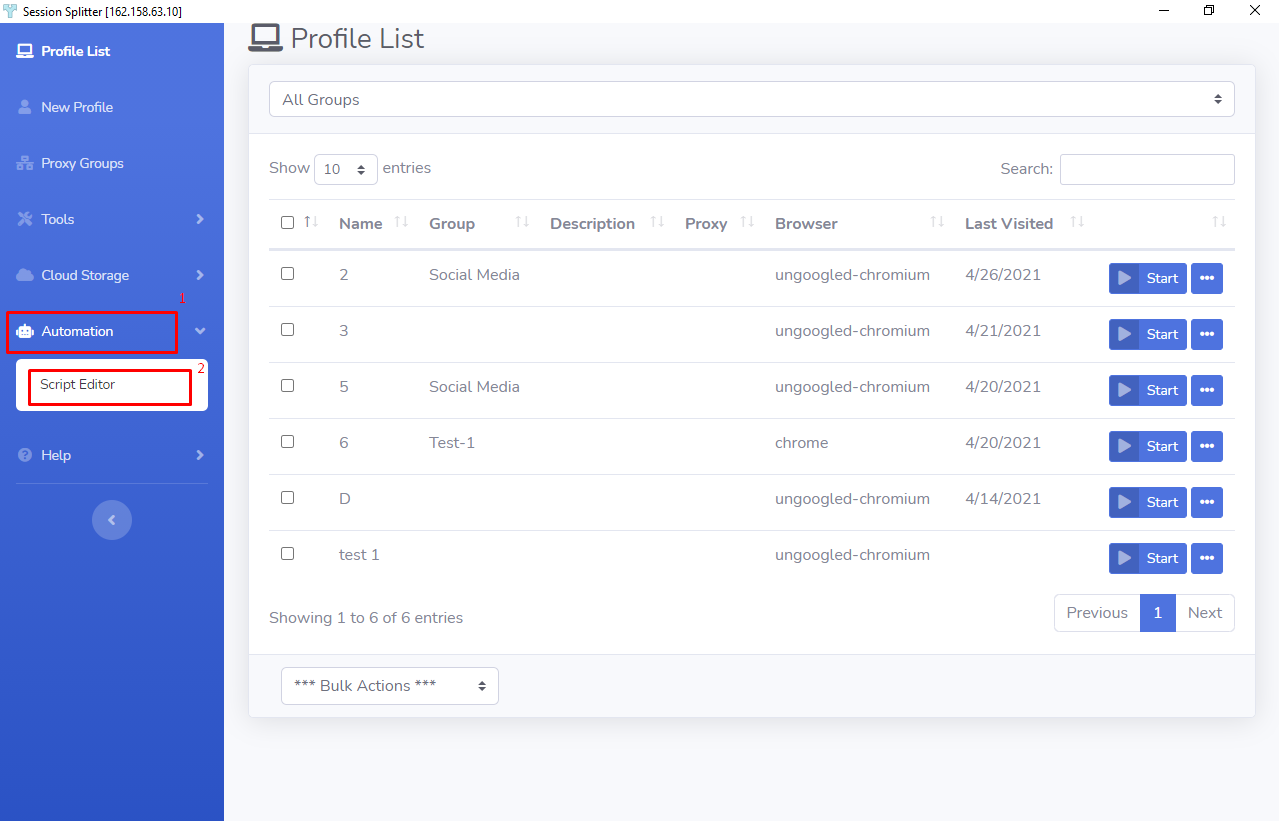 Now you will see the Script Editor. There are two sections- 'New Script' and 'Toolbox'.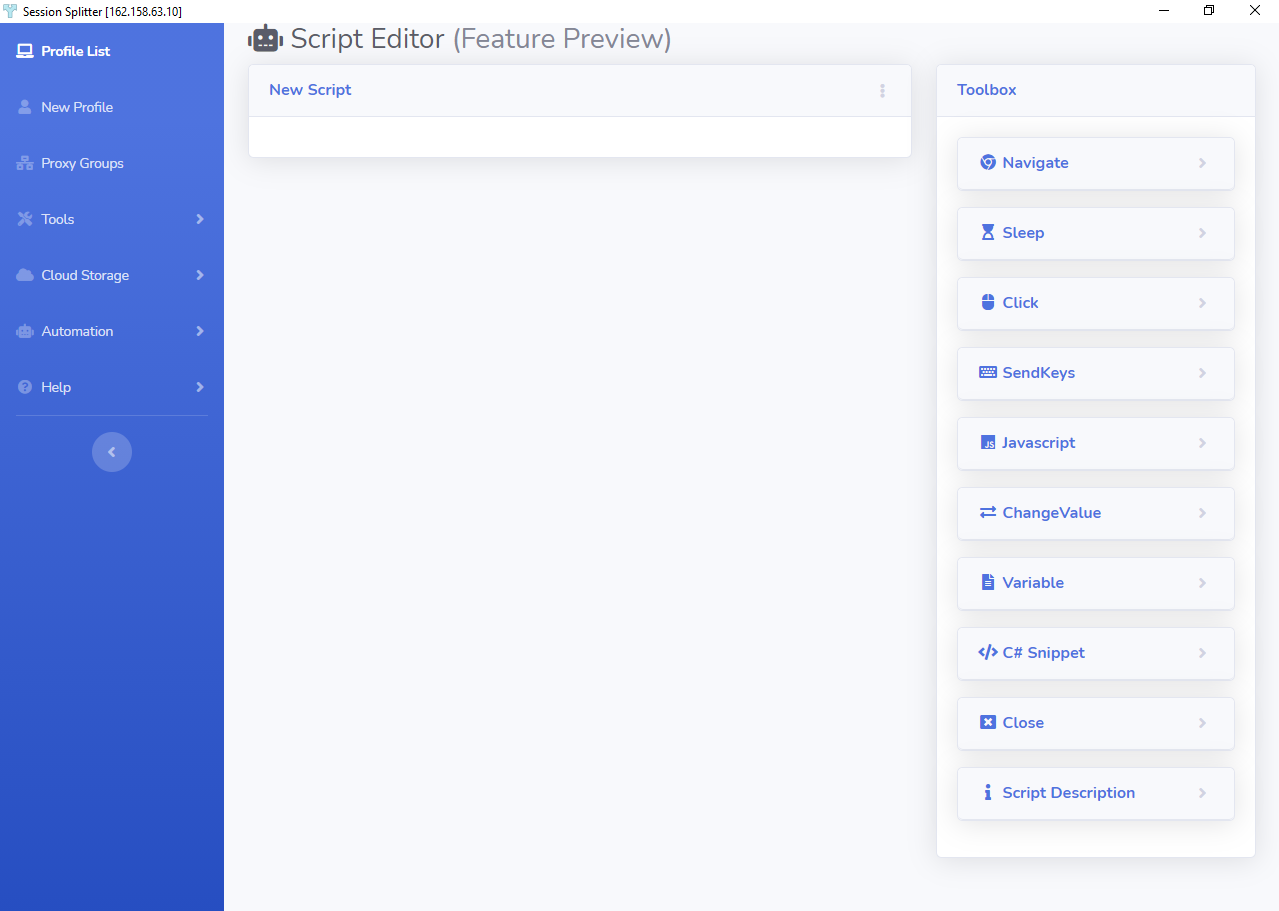 New Script
You can add new script here and run it. You have all option available for creating and managing scripts.
Toolbox
This section includes all the settings you need to automate the profile creation process. Following settings can be adjusted according to your needs. We will be adding a TON of information here as the system develops further.
Navigate
Sleep
Click
SendKeys
JavaScript
ChangeValue
Variable
C# Snippet
Close
Script Description