Hey, what answers do you need?
'Session Splitter Viewer' is a restricted version of Session Splitter. The user is restricted to use a few features.
The Software is same but works different for different licenses.
It may be helpful to the project managers or agencies who hire VAs from a remote location, but they don't want to provide the full version license of the software to them. These people can create sub users and then provide the Session Splitter Viewer license to VAs.
See the screenshot below to have a look of Session Splitter with a SS Viewer license.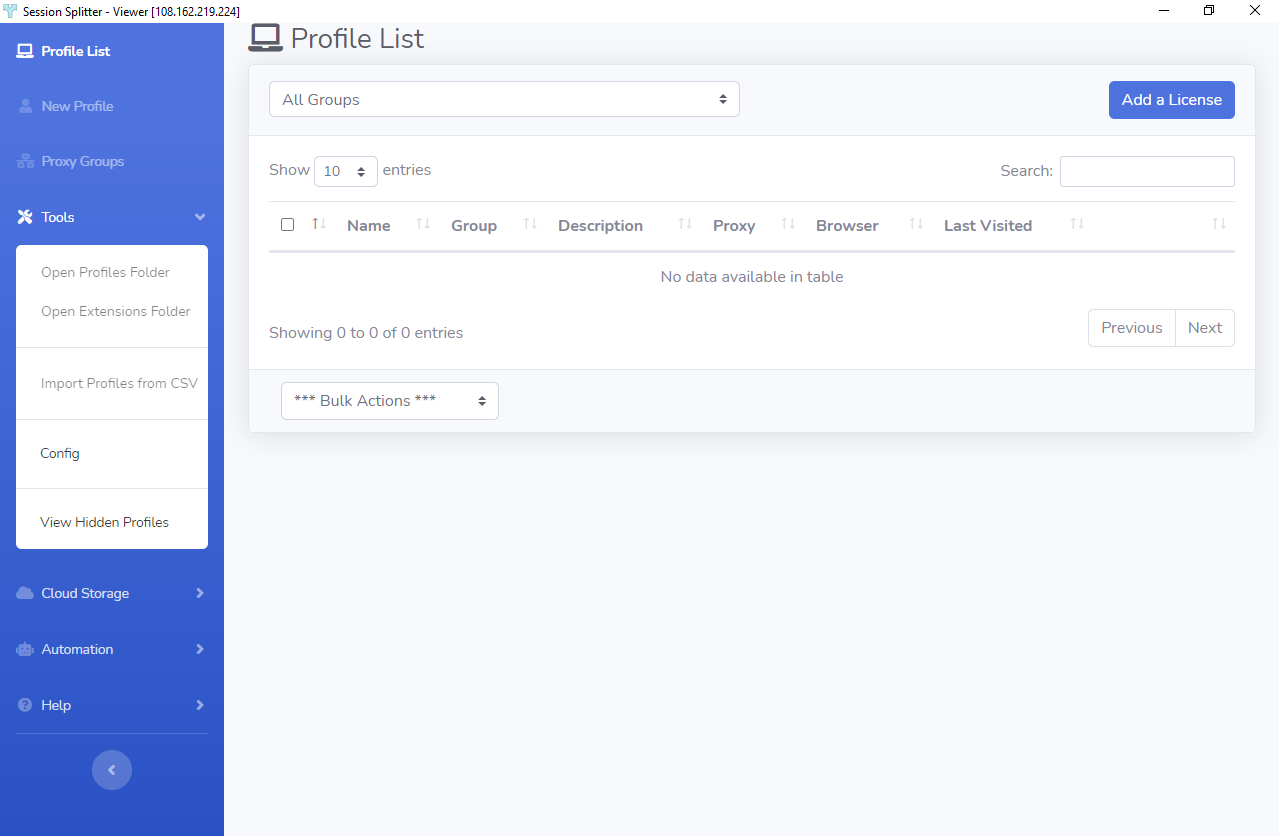 As you can see from the above screenshot that the VIEWER license has a limited number of functions available as compared to the full software license. The grayed out functions are not available to viewer license.
Session Splitter Viewer has following functions.
Profiles List
Config
View Hidden Profiles
Download with token, and
Help Section
Profiles List
This is very similar to the profiles list of full software. But, if you have started it first time, you will see the list empty. You need to add profiles to the list so that you can use the profiles.
You can only use the profiles here. You cannot edit any profile. If you want to add, you can do this though downloading a profile with token.
Config
You can set the number of rows(entries) in the lists. Read full info here.
View Hidden Profiles
You can view hidden profiles through this function. Read full info about hidden profiles.
Download With Token
You can download the Session Splitter profiles through this function. Follow the process below to download profiles.
✦ To download profile(s) you need to get a TOKEN for the profile(s). It would be done by the person who want to share the profile(s).
✦ Open the Session Splitter and login through the username password. You will land on the profiles list.
✦ Now click on the 'Cloud Storage' in the left blue options bar and then 'Download with Token'. You will see a dialogue box with a text field. Click in the text field and enter the token. And hit OK button.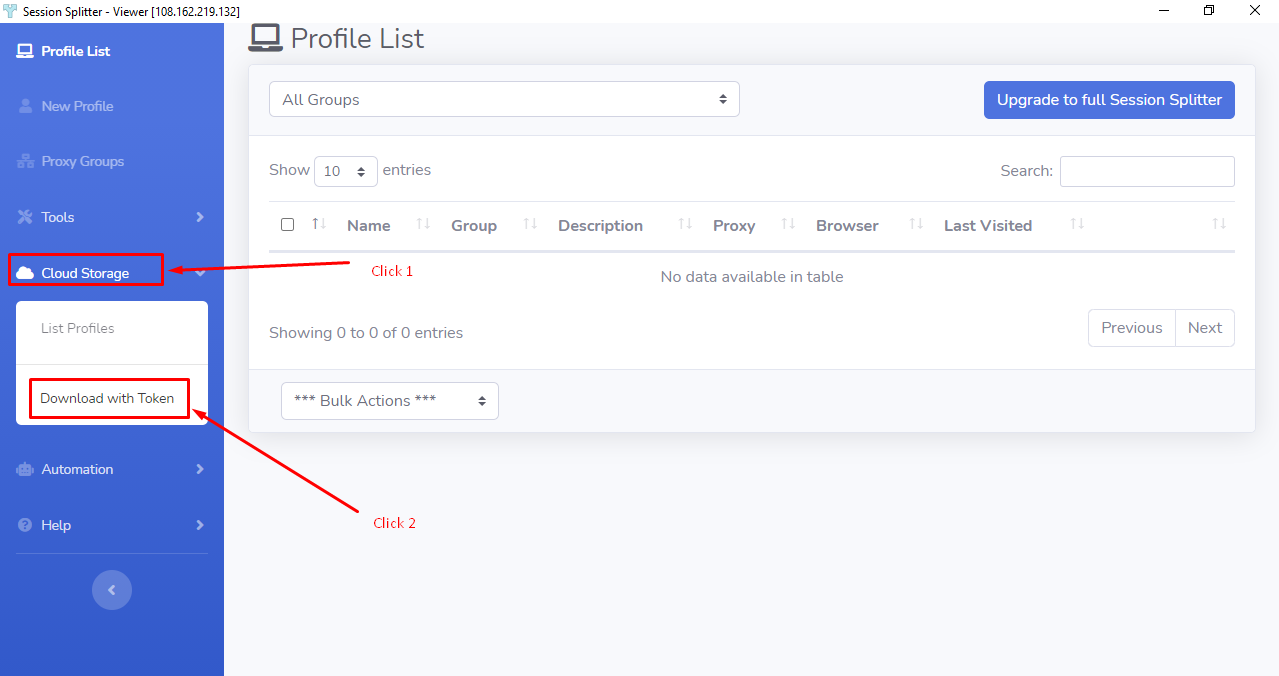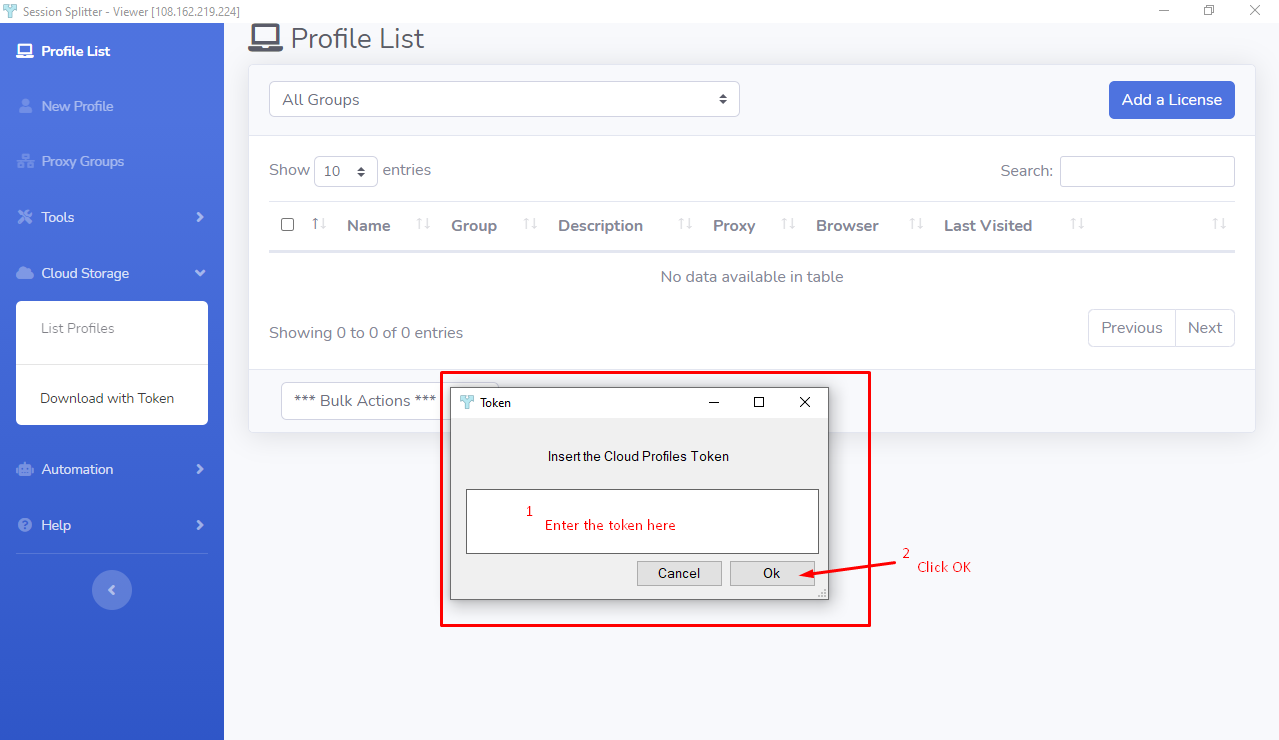 ✦ All the profiles linked to that token will be downloaded to your system and you can see them in the profiles list. I have downloaded two profiles to show you. See screenshot below.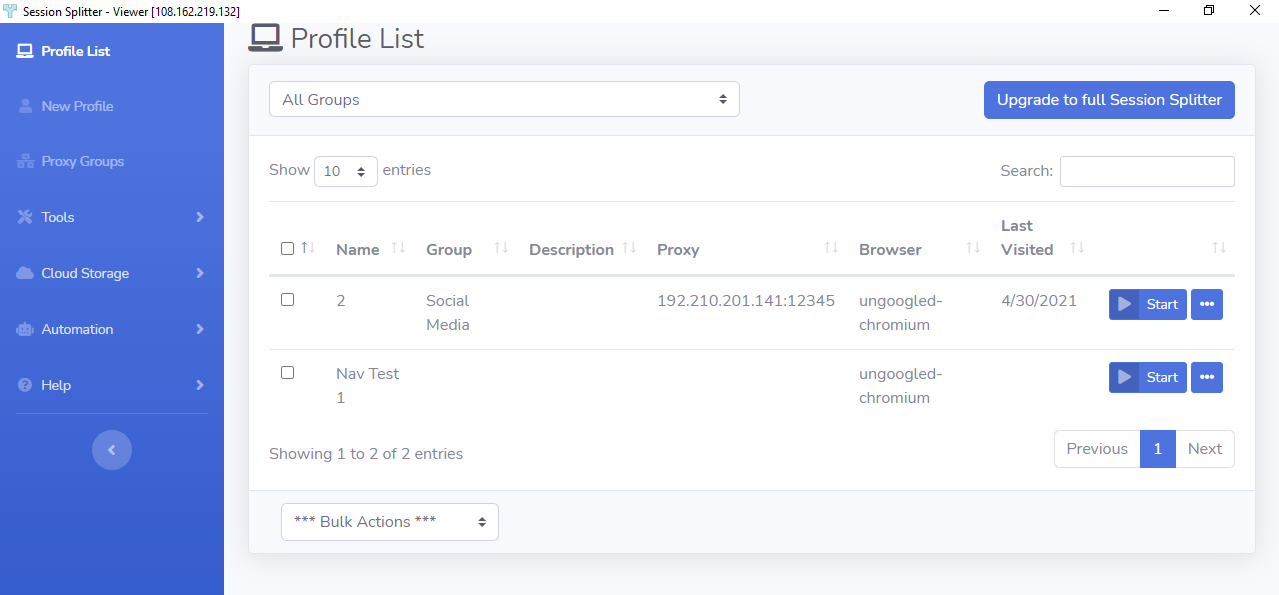 ✦ Click on the Start button of a profile to launch the web browser.
✦ Enjoy.