Hey, what answers do you need?
✦ Start Session Splitter from Desktop shortcut or start menu.
✦ Sign in with your username and password. You will see profiles list. If its first time you logged into Session Splitter, know how to create a profile.
✦ Click on the three dots menu, right next to 'Start' button.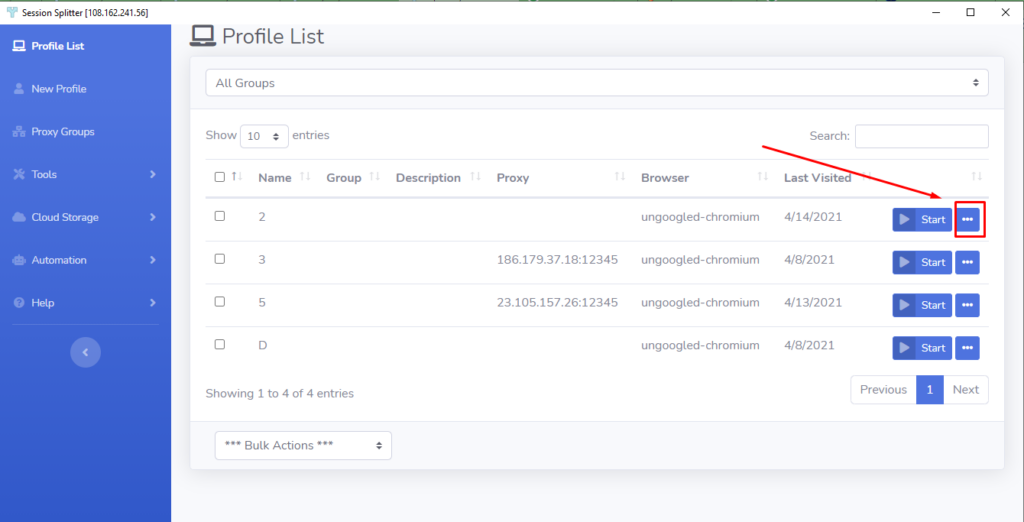 ✦ Now click on 'Edit'. (see screenshot below)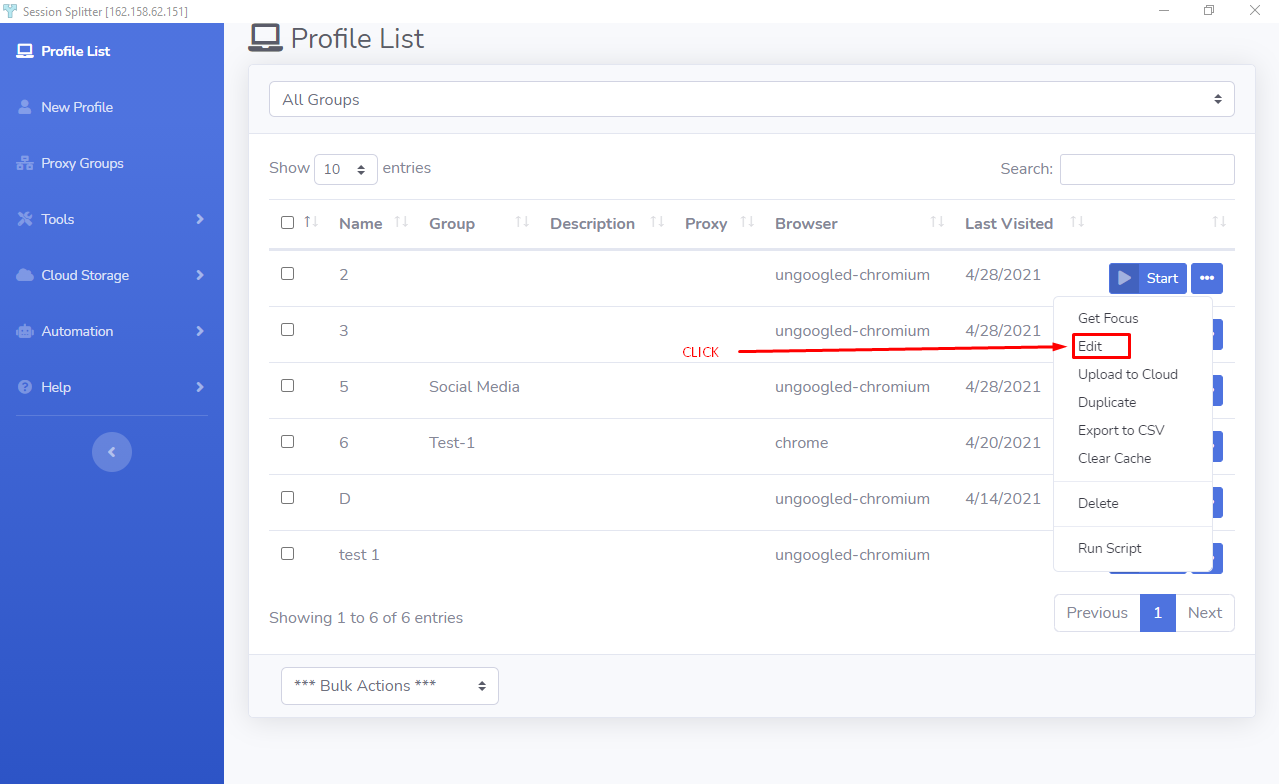 The profile name can't be changed. You are able to change all other things like Profile Group, Description, Proxy Group, Proxies and type of proxy, User agent, etc. You can also enable or disable Extensions and settings in Advanced options. You can lock, unlock, or hide the profile.
✦ When you are done editing the profile options, remember to hit the 'SAVE' button to save all the changes you made.

✦ Enjoy.