Hey, what answers do you need?
How to download a session splitter profile
✦ Open Session Splitter and sign in with your username and password.
✦ Click on 'Cloud Storage' in the left blue section. And click on 'Download with Token'.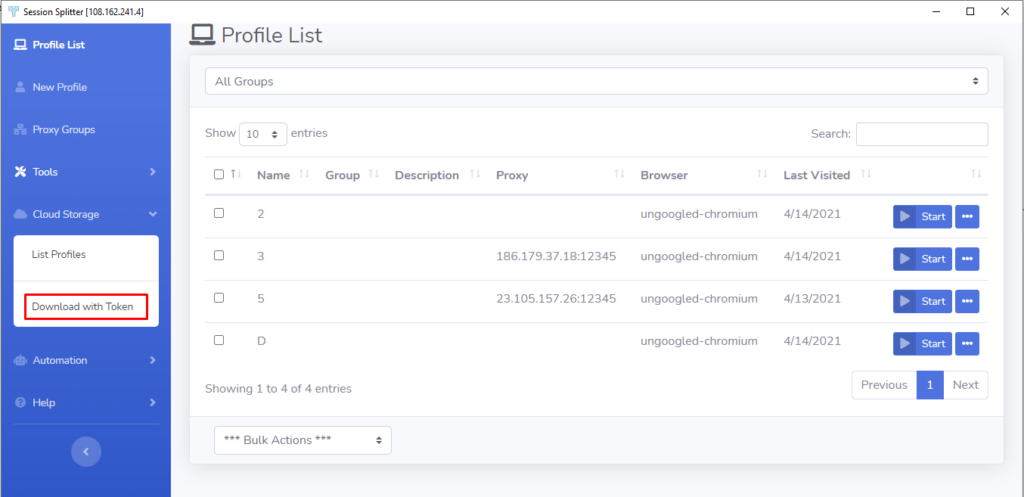 ✦ A pop will open with an empty box where you can paste/insert the cloud token shared with you. Insert the token and hit OK. A progress bar will show the download status and closes when download completes.
Now the downloaded profile will appear in the main profiles' list. We have downloaded the profile named 'test 1'. And, it has been listed in the profiles list. (see screenshot below)