What Kind of Proxies Do You Support?
We support HTTP, Socks4 and Socks5 Proxies

What Proxy Format Do You Support?
We currently support IP:Port. That's right, not IP:PORT:USER:PASSWORD. We don't support these because Chroms and Edge themselves don't suport this. But there is still a way to use these formats with out software. As a matter of fact, we support ALL formats that include user and password. As an example, below we are using a packetstream proxy. So we just put in the proxyname (or IP) and port.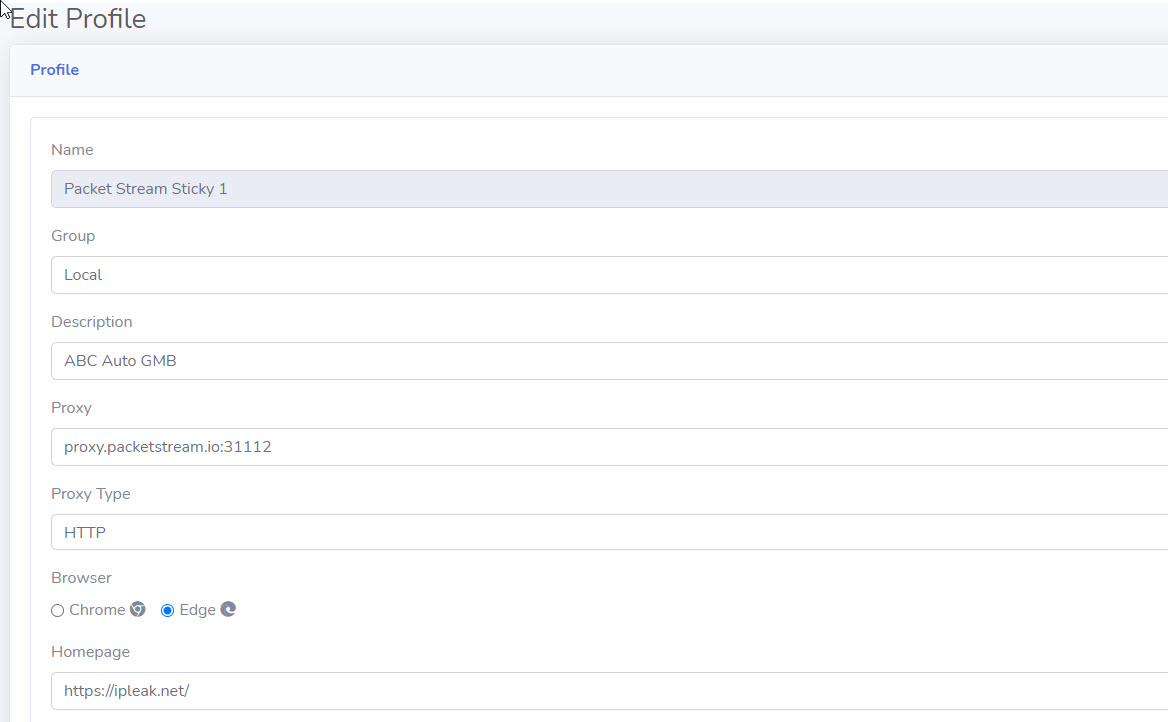 We save the proxy and then launch the browser profile. It asks us our user name and password. These are the user name and password given by packetstream.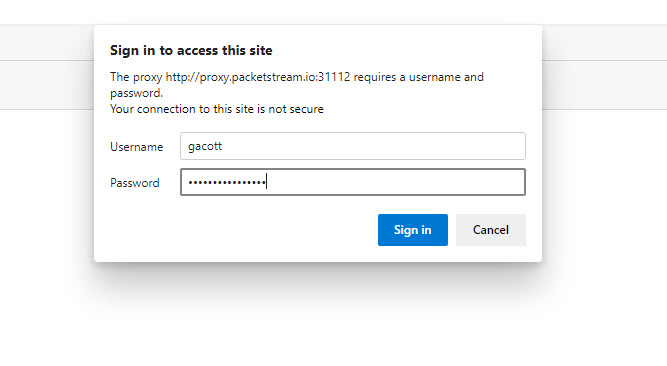 Once you sign in, the browser will ask you if you want to save that username and password, simply say yes. Now, everytime you lanuch the browser fresh, it will ask you if you want to use that information to sign in with, say yes, and you are done!
What Does The Software Look Like?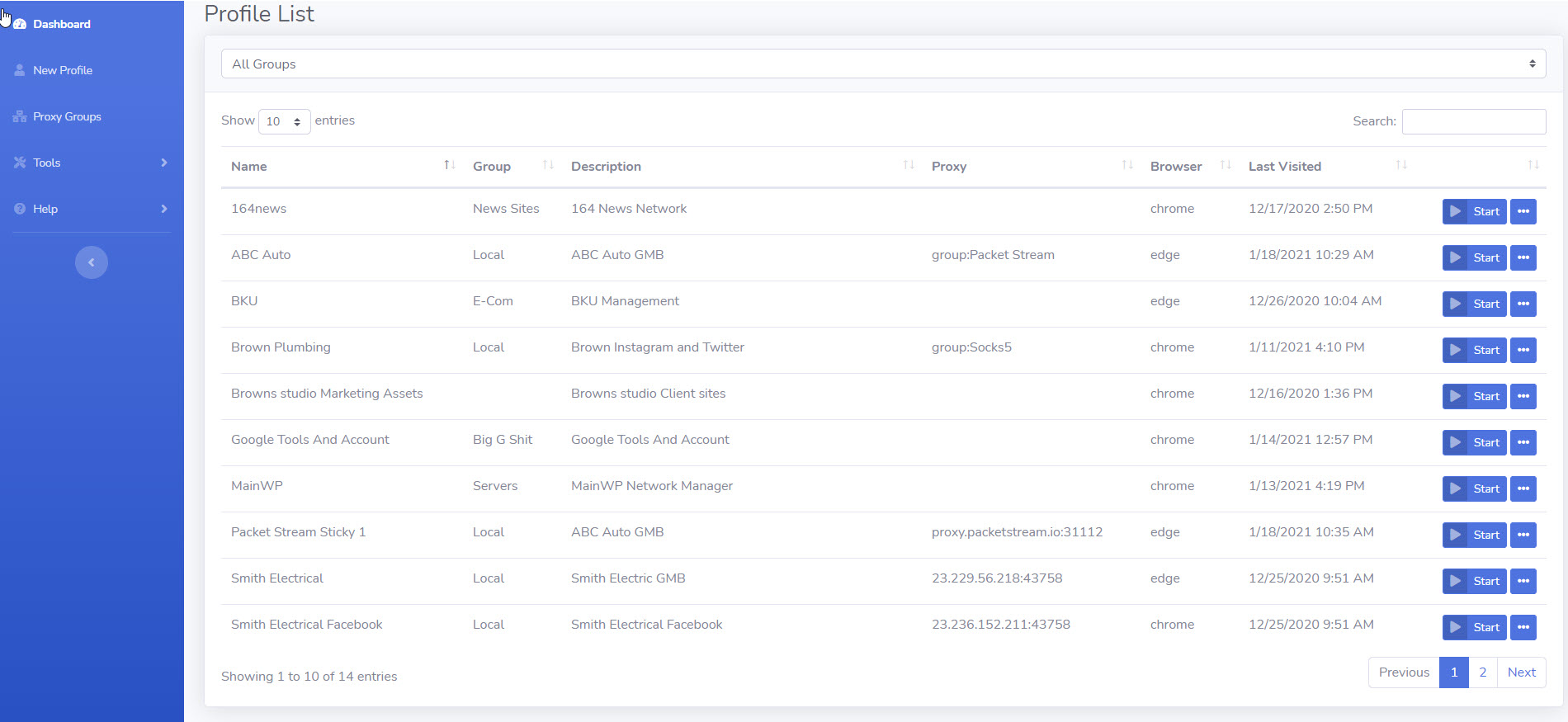 I Am Trying To Run This In a Virtual Machine, It Won't Start, Help!
If you are trying to run Session Splitter in a Virtual Machine, you must also install this paclage here: https://aka.ms/vs/16/release/vc_redist.x64.exe
Where can I find more details about the UnGoogled Browser?
Frequently Asked Questions | ungoogled-chromium Wiki (ungoogled-software.github.io)